Get to Know the Faculty: J. Stephen Guffey
03/10/2015
Dr. Stephen Guffey joined A-State in 1996 to initiate the physical therapy program. Here's a chance to get to know him . . . and you might notice – outside of the PT classroom -- there is a theme to his answers.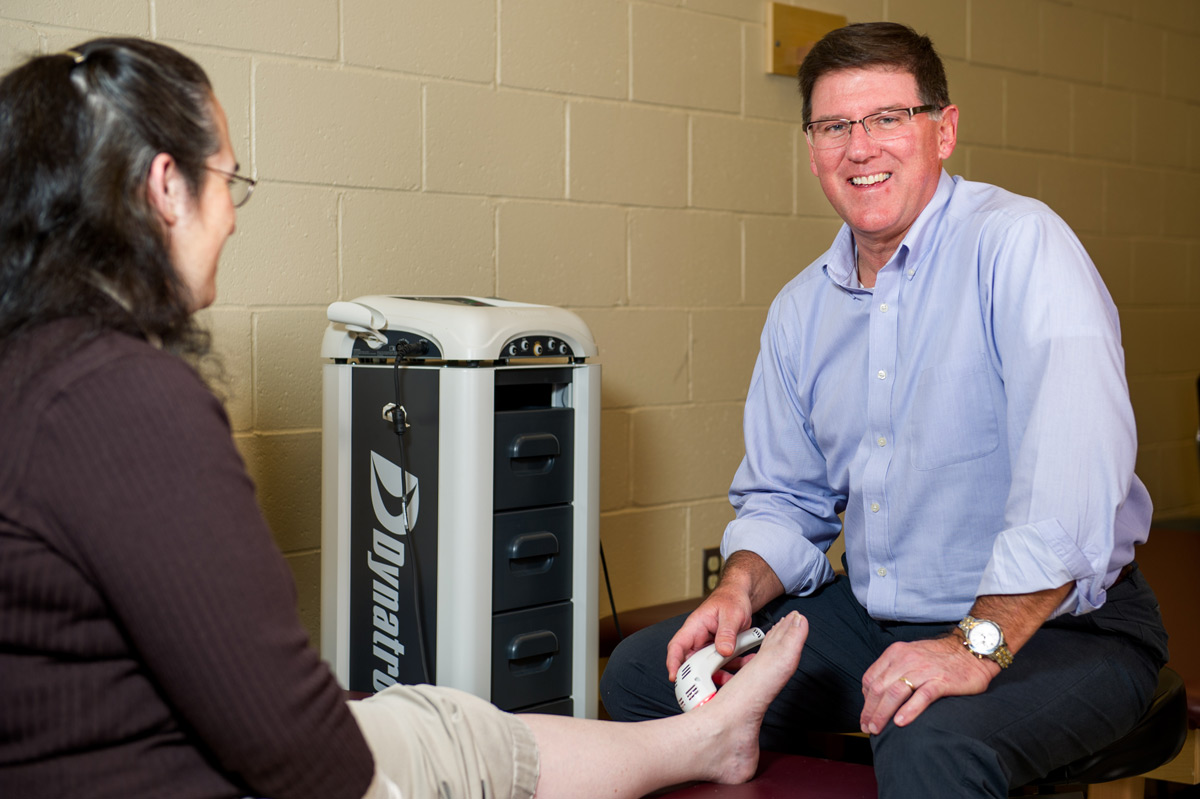 J. Stephen Guffey
What makes a good professor?
I have always enjoyed those professors who challenged me.
What makes for a good student?
A desire to know why, not just how.
What does e3 mean to you?
It suggests that A-State is more than a place to earn a degree, it is a place where one can become a better person.
Your philosophy on education in seven words:
To be educated is to be changed.
Who was your favorite teacher (and why)?
Jack Thomas was my favorite professor. He taught my Gross Anatomy and Neuroanatomy courses in PT School. He was very particular, very detailed, very precise. But he had a great sense of humor and it was clear he was happy in his work.
If you could teach another field, which one and why?
History. My father was a history teacher. I watch the History Channel every day. It is so interesting that the struggles we face today can be better understood by appreciating history.
What is the one thing you wish you could teach everyone about your field?
That movement is medicine.
Before you retire I want to...
shoot a 64. I love golf.
What music is playing in your car?
R&B. If you can dance West Coast Swing to it, I like it.
My favorite motion picture is...
Casablanca.
The last book I read for fun was...
Ben Hogan's Power Golf.
Four people I'd take to coffee at The Edge...
My wife, my son, my daughter, and Lee Trevino.
My hobby is...
golf man! GOLF
My passion is...
GOLF.
My pet peeve is...
not enough time or good weather for GOLF.
A perfect day is...
any day I am GOLFING.
I wish I could...
play golf every day.
Only my friends know I...
think about golf every day.
My favorite saying is...
"No worries."